As your dogs experience is important to us we can ensure the comfort of your pooch in our fully equipped, mobile dog grooming van. Our van has been designed with your dogs comfort in mind and to carry out each service in the best working environment possible.
Our grooming focuses on pet care and health by offering all-inclusive, professional dog grooming services for dogs . We work with you to get to know your pet in order to provide the highest quality service with minimal stress to your pet. We use premium products, sanitation procedures and keep your pet's health and happiness as our top priority. We understand your pets are family and give them the same love you would at home.
Our dog grooming salon provides services in N Waterloo, Kitchener and Cambridge and is a high-tech full-service grooming salon on wheels. We offer optimal skin and coat care, as well as advanced grooming skills .We provide the perfect trim and shampoo to give your pet a healthy, lustrous, and comfortable coat. Customer satisfaction is our #1 goal, for both dogs and their owners.
Our grooming shops on wheels was opened to create a comfortable, high quality, and professional grooming experience. We strive every day to provide the highest quality service for you and your pet. We are very caring and attentive toward each pet's welfare from check in to check out. This attitude, along with our background, skill, and expert grooming, will enable us to earn and deserve the trust you place in our ability to care for your pet.
No matter what size, shape, mixed breed, or purebred, we believe your pet deserves the very best.
Our mobile dog grooming service focuses on the health and comfort of your pet. We use state-of-the art grooming equipment.
As a groomer I participate in continuing education programs throughout the year to keep current with the latest trends, equipment and procedures.
We groom dogs only!

Regular professional grooming is
an essential part of your dog's health and physical well being. It keeps their coat shiny, as well as preventing serious problems such as excessive shedding, skin and/ or paw disorders, and painful mats in the fur.
Pets of every size, breed and type need to be groomed regularly so our service at your door includes: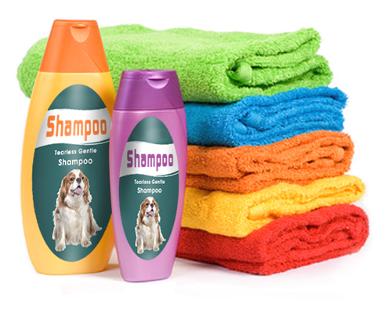 Warm water massage bath with shampoo and conditioner customized to your dog
Blueberry facial to minimize stains on your dogs face
Drying dogs by hand
Nail trimming or filing
Pads trim
Sanitary clipping
Ears cleaning and plucking ( plucking is done by request only)
Expelling anal glands ( by request only)
Hand scissoring or clipping
Deshedding
At the end of each session, each dog will receive a gourmet cookie, and a bow or bandana
Pricing:
Our prices start at $65. Prices vary depending on the size of your dog, coat condition, thickness, style, temperament or special handling require. Bigger dogs that take over an hour of work are quoted at $60/h.
Our prices are, all inclusive- no tax added.
Dogs with excessive matting or difficult behaviour are charged extra.
We don't discount multi-pet households.
We don't offer discounts for individual services, the $65 minimum applies to all service offered.
You will receive 20% discount on your first grooming session for recently rescued dog (paper work required).
Hours of operation:
We work:
Monday- Friday 09:00 am - 07:00 pm
Saturday 09:00 am - 05:00 pm
We are closed every second week from Saturday - Monday. We may extend hours availability depending on volume of business.
Payment:
We accept Cash, Cheque, Debit, Regular Visa and Master Card.
Service Area:
Waterloo,
Kitchener and Cambridge.
Disclaimer:
All sessions maybe recorded for quality and security purposes. We will not share videos without permission for our clients privacy.
Videos of grooming sessions are available to order on a USB drive for a month after the appointment date.